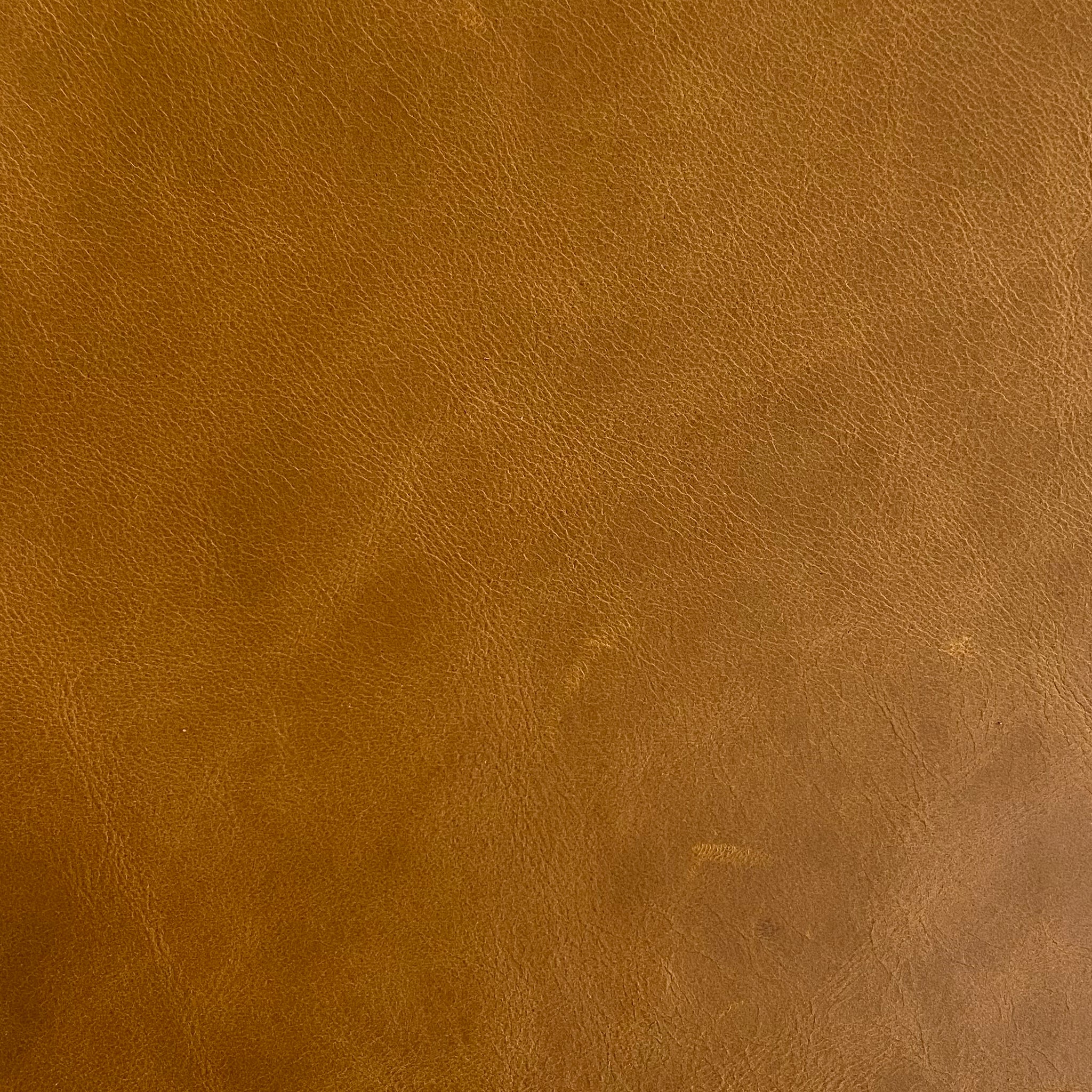 Sample Organic Caramel
---
Handmade Leather Sample

Are you in doubt about which color to choose for your furniture?

Then order the leather samples you want and get a small taste of what color your furniture should have.

See, feel and smell the quality.

See, feel and smell the leathers's expression, color and high quality before you decide. Get an impression of our leather with a leather sample. The leather samples are handmade from leftovers from our furniture production. Please note that the sample is only indicative, as leather is a natural material, there will be deviations in relation to the finished furniture both in terms of color and grain of the leather.

Organic


Introducing Our Exquisite Organic Leather – Crafted to Perfection, Sourced Sustainably!

Embrace Sustainability: Discover our premium leather, meticulously treated through an advanced metal-free organic tanning process. Crafted from bullskins of European origin, this luxurious leather adheres to the highest standards of environmental responsibility. Biodegradable according to EN ISO 20136 and compliant with UNI EN 15987, this leather is your choice for eco-conscious elegance.

Pure Craftsmanship: Immerse yourself in the artistry of leathermaking. This aniline cowhide undergoes a precise tanning method using natural tannins, ensuring a pure, unadulterated texture. The result? A leather that exudes a one-of-a-kind character, marked by a round and compact structure, delicately emphasizing a silky touch. Its transparent appearance is graced with a soft pull-up effect, enhancing its allure.

Unique Elegance: Revel in the individuality of this organic leather. Each piece is a testament to nature's beauty, showcasing subtle variations in color that add to its charm. Embrace these nuances as a mark of authenticity and quality. This leather is not just a material; it's an embodiment of timeless elegance and sophistication.

Preserve the Beauty: As with any masterpiece, our organic leather requires gentle care. Protect its natural radiance by keeping it away from direct sunlight and heat sources. By following these simple steps, you ensure that its allure stands the test of time, becoming a lasting symbol of your refined taste and ethical choices.

Type: Aniline


Origin: European bull rawhide, typically from Italy, Germany, Austria, Switzerland and Scandinavia


Surface: Soft, silky touch with natural markings and pull-up effect.


Environmental certificates

Chrome-free

We reimburse the cost

Of course, we reimburse the cost of buying samples when you buy a piece of furniture from us. Just make us aware of it in the comments section associated with your purchase.

Care and cleaning

As a natural material, leather requires looking after. If you care for the leather in the right way, it will become even more beautiful over time. Here are a few tips: Only vacuum clean with a soft brush. Never use soap or water otherwise the velvety look and feel will disappear. Do not apply leather grease or soak the leather. Avoid any chemical products, such as saddle soap, other leather cleaners or household products. Protect from direct sunlight, excessive heat and sharp objects.