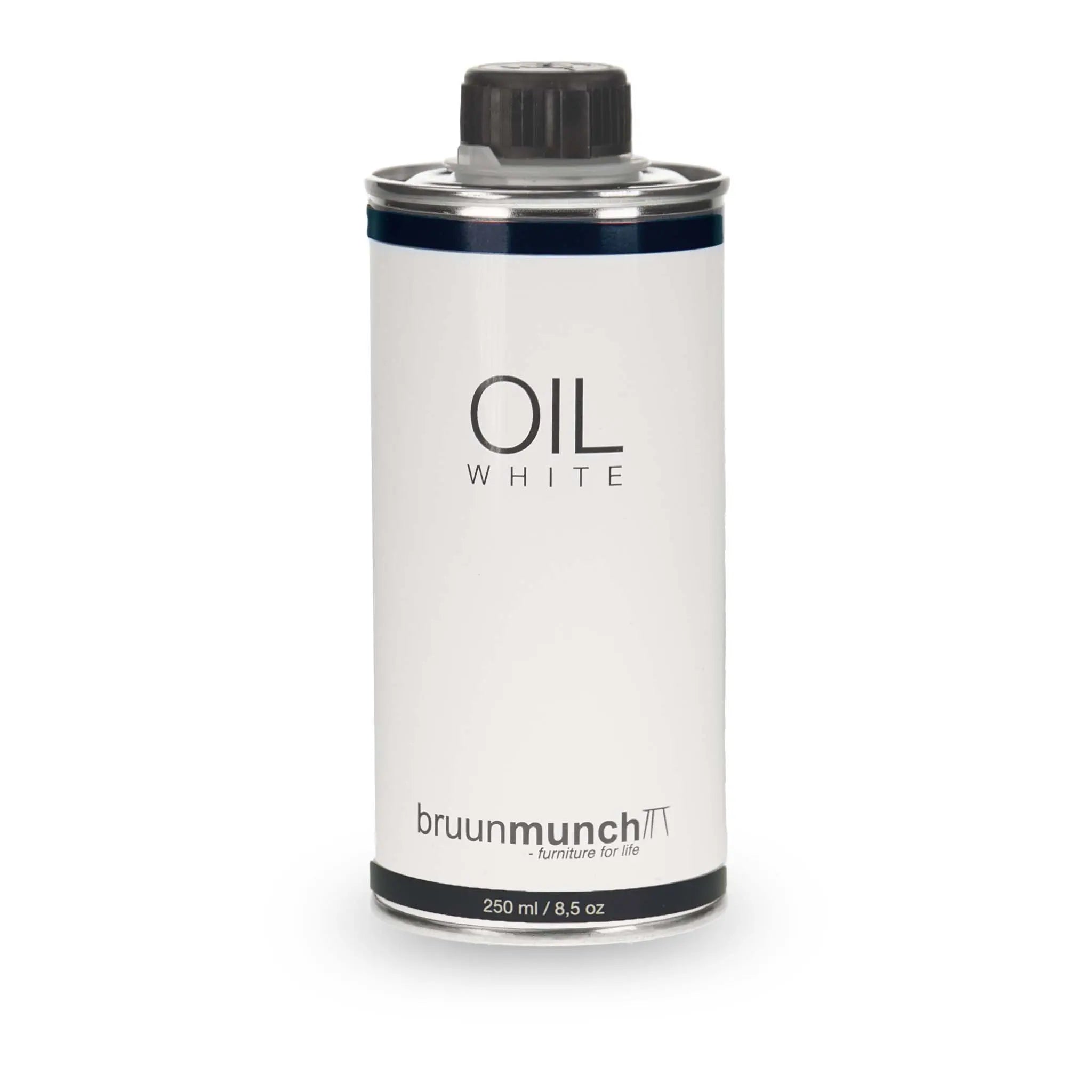 Care set for solid wood, White Oil
---
Care-set for Oil treated Solid Wood furniture, White Oil

Designed by: Bruunmunch Furniture

Wood Oil for maintenance of furniture in solid wood

To ensure your solid wood furniture lasts the longest and keeps looking beautiful throughout its lifespan, it is essential that it is cared for correctly. Wood is a natural material, and furniture made of wood will always be unique. Wood undergoes a process of change throughout its lifespan. Colors and structures change gradually over the years giving the furniture a beautiful patina.

It is important that you regularly maintain your oil treated furniture. We recommend that you treat your furniture 2-4 times a year or according to need. We have designed this care series so that our customers can be sure to use the correct oil for their Bruunmunch furniture. The care set contains the same quality oils that we use in the production of Bruunmunch Furniture.

The Care-set contains

The care sets contain all you need to maintain your solid wood furniture.

250ml Oil

180 grit sanding pad

220 grit sanding pad

White sponge used for applying oil

2 pcs. Lint free cloth used for wiping off excess oil

Packaging

The Care-set packaging consists of FSC certified paper, Of course.