Henrik Bruun & Jacob Munch
Founded in 2008 by the two childhood friends Jacob Munch and Henrik Bruun. The two sober minded owners from the southern part of Denmark have known each other since the age of five.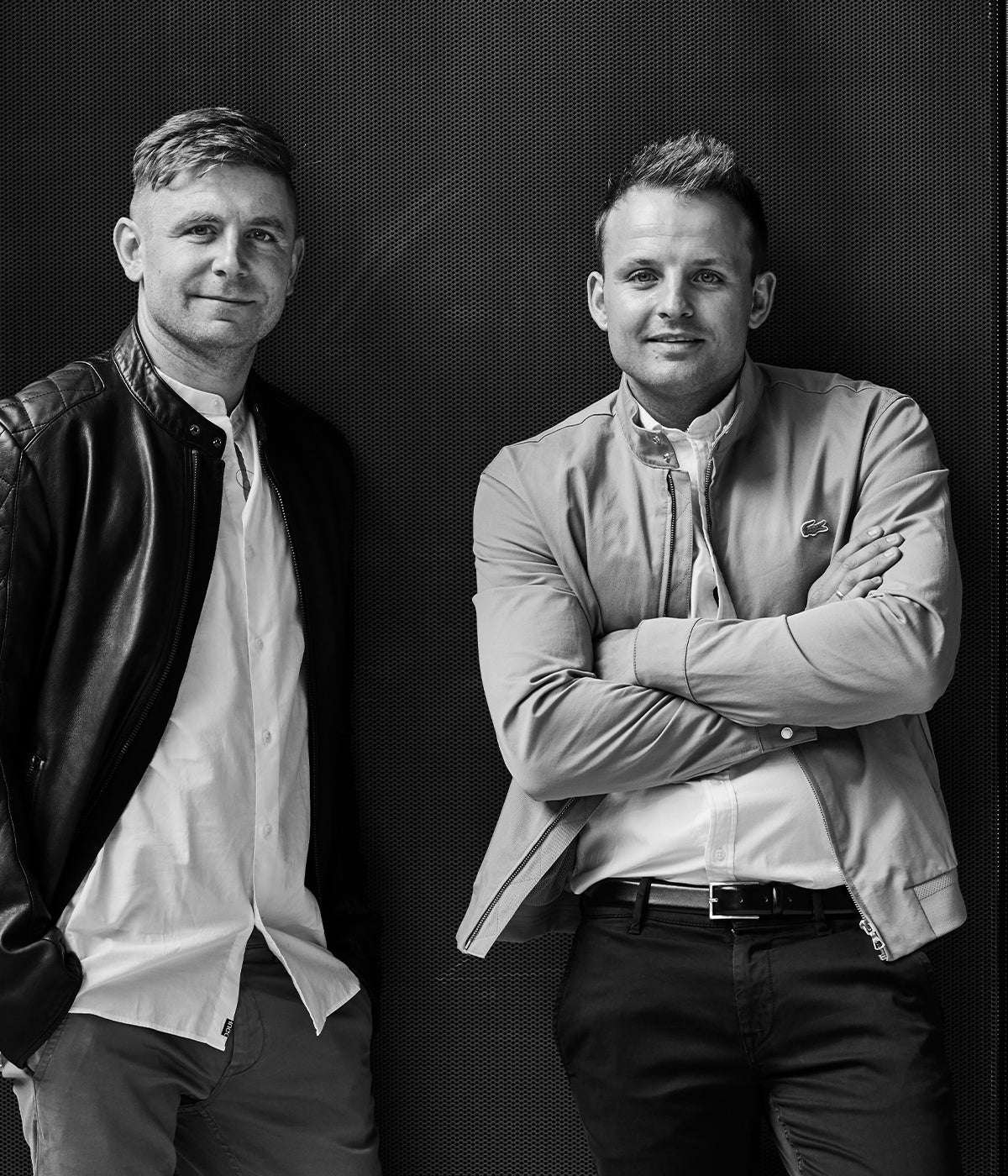 Bruunmunch
From sketch to reality
Discover the Delicate Balance of Flavors Crafted by Two Childhood Friends, Jacob Munch and Henrik Bruun.
Their pursuit for perfection was failing to be met when it came to furniture so they decided to make their own, and form a company with an uncompromising approach to design and quality.Bruunmunch has developed dramatically from the early days. But the processes within production has not changed since the first piece of furniture was created by the two owners from Esbjerg.
Bruunmunch
Jacob Munch
According to Jacob Munch (right) and Henrik Bruun, the cornerstones of Bruunmunch are exceptional quality and design, where only the best is good enough. Furniture from Bruunmunch must be of a caliber that Jacob and Henrik would want to have in their own home.

Bruunmunch was founded
Bruunmunch was founded
In 2008, the time had come and Bruunmunch was founded. For their own company, it was important to the two from the beginning not to adopt the fast-paced pace of the fashion industry, which Henrik knew from his old job, but to produce things that would accompany their users for a lifetime. Inspired by the design giants of the Danish furniture world, the two childhood friends ambitiously threw themselves into the work on their design brand - without any experience in the industrial production of furniture or in furniture sales.

So for over 14 years now they have been running the company. Things haven't always gone perfectly, but you learn from your mistakes. Bruunmunch was initially based in Copenhagen before they moved the company and production to Esbjerg, reflecting on their roots. The landscape, climate and aesthetics of the North Sea region are also reflected in the brand's self-image. You can definitely see this in the designs.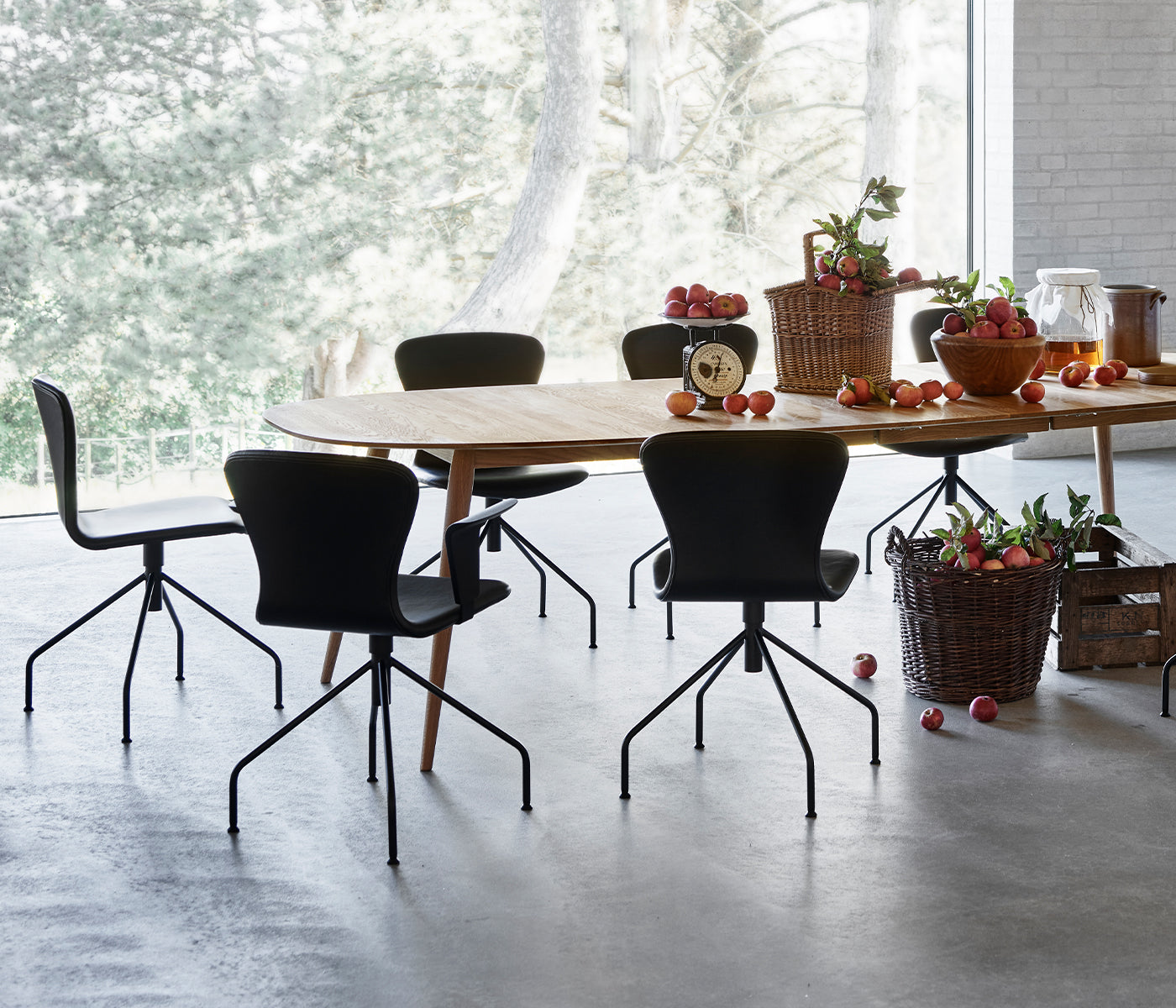 The PLAYdinner Lamé
2012
The PLAYdinner Lamé table is one of these success stories. On the market since 2012, the expandable dining table made of high-quality European woods has become a bestseller - in an industry where chairs are much easier to sell than large tables. For Jacob Munch, the PLAYdinner Lamé is one of the best dining tables on the market. Sure, as Chief of Sales at Bruunmunch he has to say that, but he also has good arguments for it. The quality of workmanship is excellent, the extension leaves can be conveniently stored in the table, and every detail, no matter how small, has been designed with thought and understanding. And the price is also absolutely fair.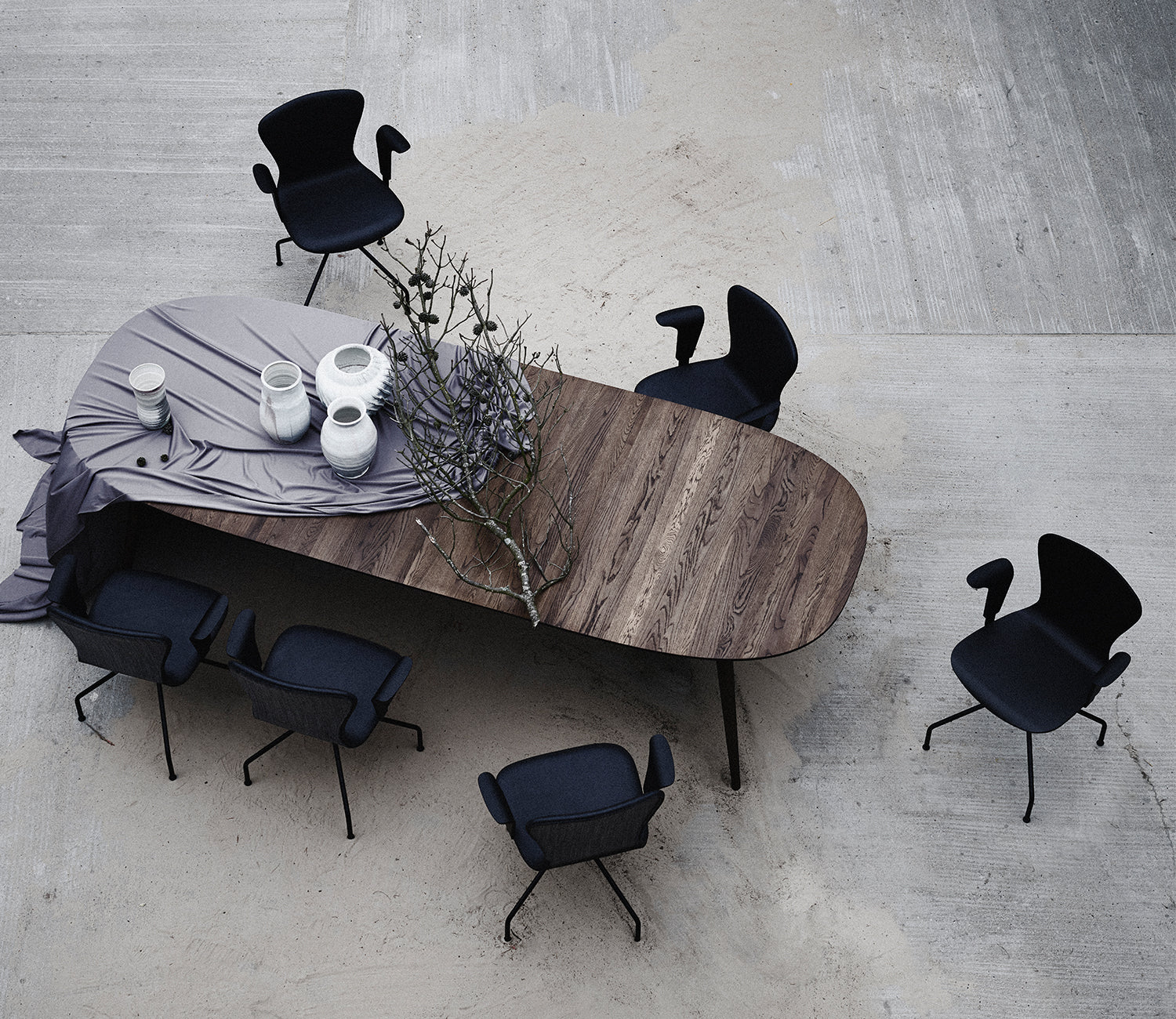 "Creating Together: When Designers Become Part of the Family"
Since the outset, we have engaged in partnerships with gifted designers. Together, we harness their unique experiences, each contributing an essential role.