Daily Maintenance
Dust off with a, dry soft cloth or microfiber cloth. Wipe up spills immediately. Never use traditional cleaners, or solvents. In case of light stains you can use a soft firmly wrung out cloth with clean water. Wipe dry with a dry cloth.
Things to Mind
Avoid placing leather in direct sunlight or extreme heat. Avoid contact with sharp objects. Absorb spills immediately with a clean, dry cloth. Vacuum regularly with a soft brush to remove dust. Never use detergents, ammonia, oils, polish or varnish.
Essential Care Tips for You
Regular Cleaning: Dust and dirt can cause wear and tear on the leather surface over time. Wipe your leather product regularly with a soft, dry cloth to remove dust and light dirt.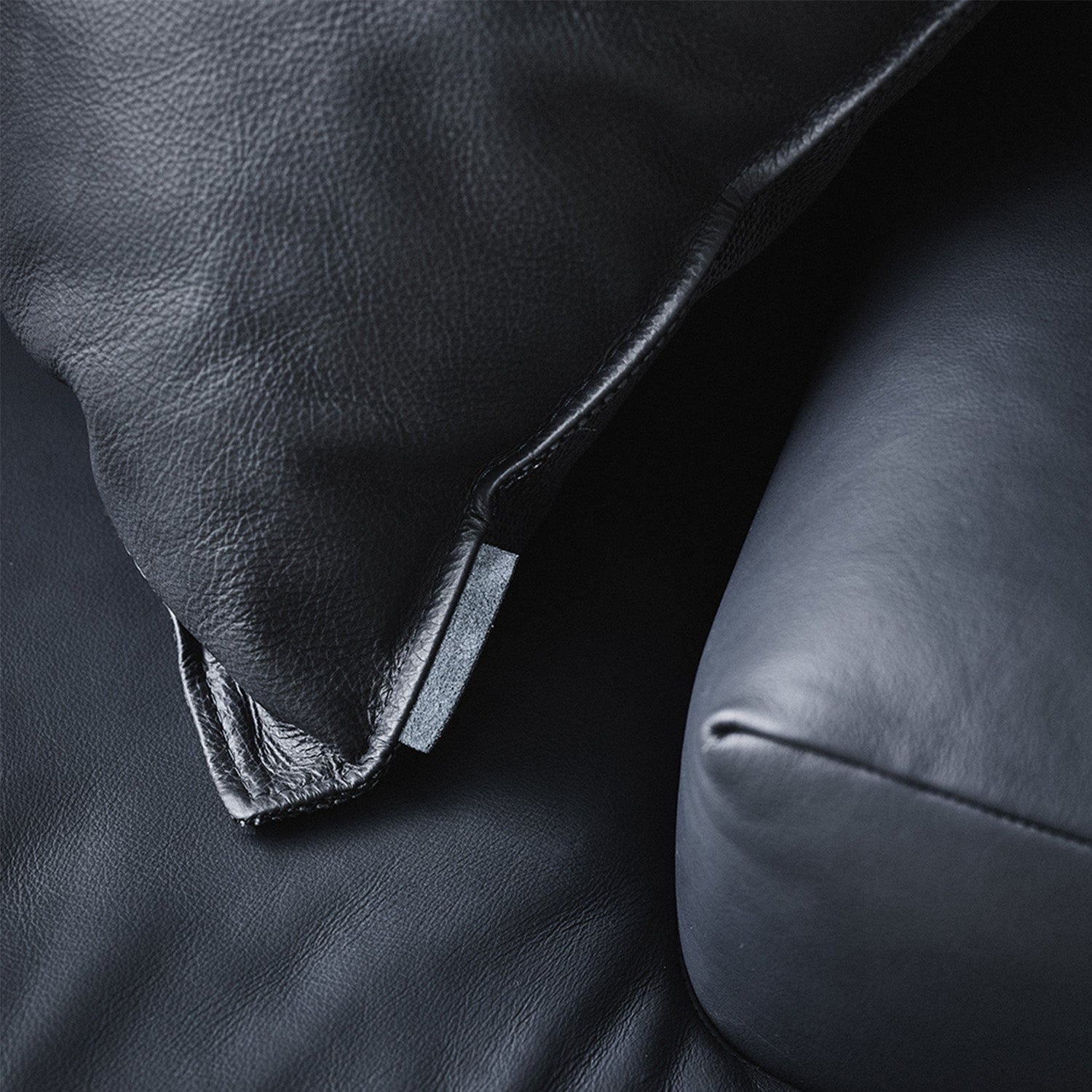 DAKAR ANILINE LEATHER
Dakar is a full grain aniline leather made from high-end european rawhides. The clear waxy finish gives the leather a classic look with a unique soft touch. Aniline leather displays visible surface marks that reflect the life of the cow. Characteristics such as healed scars, insect marks and other signatures of nature adds character and beauty to the finish. Dakar leather has the Oeko-tex certification.
PASSION
PASSIONPASSION is a Semi-aniline with a soft, silky surface that looks rich and full. The natural grain structure makes the leather breathable and adds an extra dimension when it comes to comfort. What's more, a light, invisible protective finish helps prevent stains and the effects of excessive exposure to light.The colour palette is rather extensive. Encompassing various autumnal tones, starting with warm yet cool neutrals extending to darker shades.Enticing to touch with a subtle texture, PASSION is a hidden gem with a classy look.PASSION is now certified with the

German Blue Angel Ecolabel (Der Blaue Engel).
HERO
HERO is an all-around Protected leather with a uniform grain structure, which optimises its ability to be used for virtually any type of project. It boasts a smooth, buffed surface with a very fine print. The result is a very subtle texture with lovely natural markings.It's a user-friendly leather that's easy to work with. Also because HERO is it's simple, uncomplicated and sends a high quality signal in a classic look.An easy fit into any environment, the protective finish and subdued surface makes HERO an ideal choice for any project of any size where simplicity reigns supreme.
DUNES
DUNES®DUNES® is an exclusive Aniline leather with a natural, rustic look and a sublime, almost velvety tactile feel. Achieved via a process of sanding and applying a special type of leather oil to the surface. At the same time, DUNES® boasts a matt look that's raw with a touch of understated elegance. Watch for a beautiful patina that will appear over time as a result of the leather's usage, exposure to daylight and interior lighting. With use, the leather will become shinier and smoother over time.Our DUNES® collection has received the Nordic Swan Ecolabel. A highly-respected certification verifying that it meets their rigorous requirements regarding the environment, use of energy and resources. Additionally, as a result of meeting a separate set of criteria, DUNES® can be specified as one of the components as part of the certification process for a design to be awarded the

EU Ecolabel (EU Blomst in Danish).