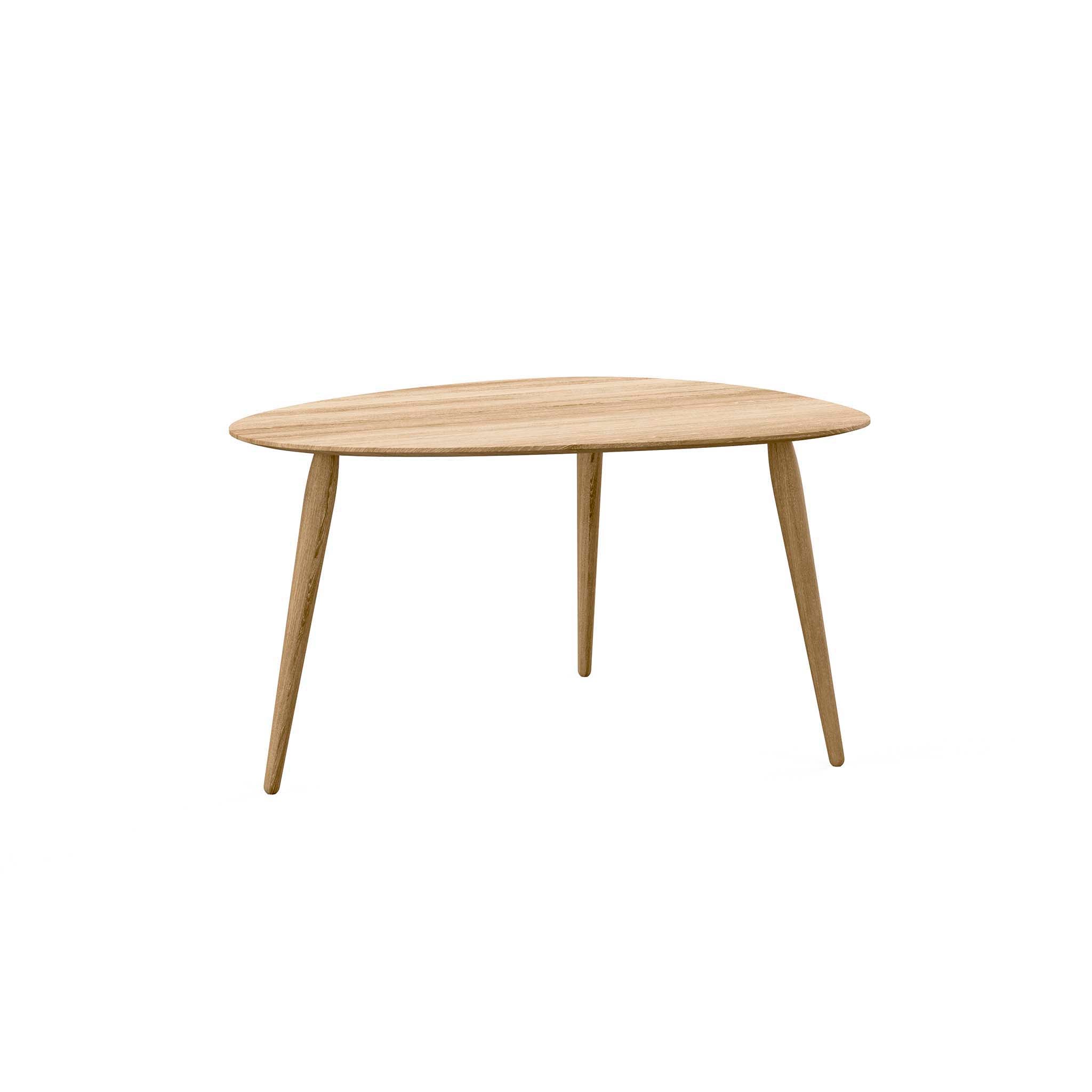 PLAYtrioval T90
---
Coffee Table PLAYtrioval

PLAYtabels not only represents the signature series of tables that marked Bruunmunch as someone to be reckoned with in the universe of furniture. The collection also serves as a multi-functional addition to any home - singular as well as combined. PLAYtabels are available in various sizes, several treatments of wood. This allows you to play with colours and sizes, adding and challenging the interior of your home. PLAYtabels have been created with respect to quality and functionality for you and your home.

Designer | Jacob Munch & Henrik Bruun

Specifications: 

Dimentions: 73x87 cm. 

Height: 32 / 38 / 44 / 50 cm.

Material: Oak Natural Oil, Oak, Soaped, Oak, White Oil, Oak Smoked, Walnut Natural Oil.


Legs: Turned wood, treatments as the top plate.